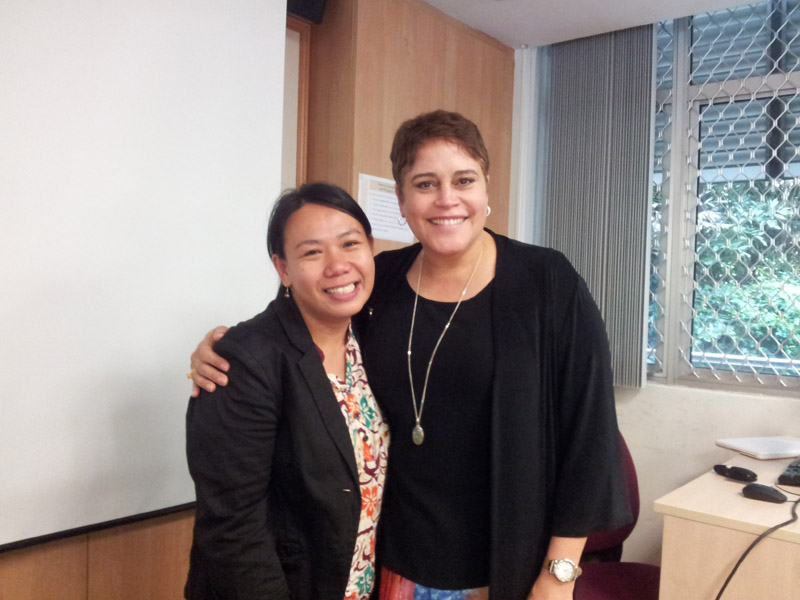 National University of Singapore, Singapore, Department of Communications and New Media
Associate Professor – July 1 2003 to December 15 2012 (Tenured till 2027)
Department Founding Head— July 1 2004 to June 30 2012
Director, Social and Cognitive Lab, Interactive and Digital Media Institute, NUS, 2007-2011
Visiting Fellow, July 2002 to June 2003
Member of National University of Singapore Graduate School (NGS)
University of Cape Town, South Africa
Center of Film and Media Studies
Visiting Professor, December 2010 to May 2011 (on sabbatical leave from NUS)
TransAmerica Media Holdings, Miami, FL
Consultant (May to June 1998) (on research leave from University of Florida)
University of South Florida, Florida Mental Health Institute, Tampa, FL
Learning Resources Coordinator (August 1989 to August 1990)
Audiovisual Specialist (May 1988 to August 1989)
University of Florida Institute of Food and Agricultural Science (IFAS), Gainesville, FL
Broadcast Production Specialist (January 1987 to May 1988)
Graduate Assistant (June 1986 to August 1987)
WJTC-TV, Pensacola, FL
Production Assistant (June 1985 to June 1986)
University of Free State, Bloemfontein, South Africa, Department of Communication Science
Professor –April 1 2015 to March 30 2020
Head of Department – May 1 2015 to March 30 2020
Kerplunk Personal Mastery, Cape Town, South Africa
Founder and Consultant – December 2012 to Present
Established global training consultancy in the areas of leadership, self-mastery, mindfulness, emotional intelligence, and conscious communication
Developed and facilitated wellness workshops for students and staff at the National University of Singapore from 2008 to 2012; and personal mastery/emotional intelligence and mindfulness workshops for The University of Cape Town Graduate School of Business' Executive MBA Program and the Executive Education Division (South Africa) from December 2012 to December 2013 and for the University of Florida's (USA) Technology Hub and the Empowering Women in Technology Program (May 2014)
Offer coaching and training in personal development, conscious communication, self-mastery, leadership, mindfulness, emotional wellness and emotional intelligence to corporations/organizations, groups of entrepreneurs and individuals (e.g. Peer Innovations and Advanced Dental Services, USA).
Indiana University, Department of Telecommunications, Bloomington, IN
Associate Professor-Tenured (August 2000 to June 2003)
Member of the Graduate Faculty
Catholic University, School of Communications, Santiago, Chile
Fulbright Scholar May to July 2001 (on research leave from Indiana University)
Researched telecommunication regulatory reforms in Chile
University of Florida, College of Journalism and Communications, Gainesville, FL
Associate Professor-Tenured (August 1998 to July 2000)
Assistant Professor (January 1994 to July 1998)
Visiting Assistant Professor (August to December 1993)
Member of the Graduate Faculty and the Doctoral Program Group (DPG)
Member of the MA/JD (Doctor of Jurisprudence) and Ph.D./JD joint degree faculty
Environmental Protection Agency, Washington, D.C.
Consultant for MAI Scholarship Program (February 2001, 2002)
Consultant for EMPACT Grant Project (July 1999, July 2000)